If you are considering hydronic heating installation for your home, it stands to reason that you would be wondering about how much it will cost you. This is a difficult question for us to answer, however – as every home is different, the cost of installation will vary from project to project. Nevertheless, there are a number of factors that will help to determine what the cost will be.
Radiators
For an existing home or second storey, panel radiators are the preferred choice. They are mounted on the walls of the home and are fed by pipes installed underneath the floor or in the ceiling. There are many different radiators currently on the market – their cost will vary according to their design, size and materials used
For an average three-bedroom home, the full installation cost generally works out to be $1300 to $1600 per radiator (which also includes the cost of the boiler). You should allow for a radiator in each room you want to heat, but keep in mind that multiple radiators may be required in large or open plan rooms to ensure even heat distribution.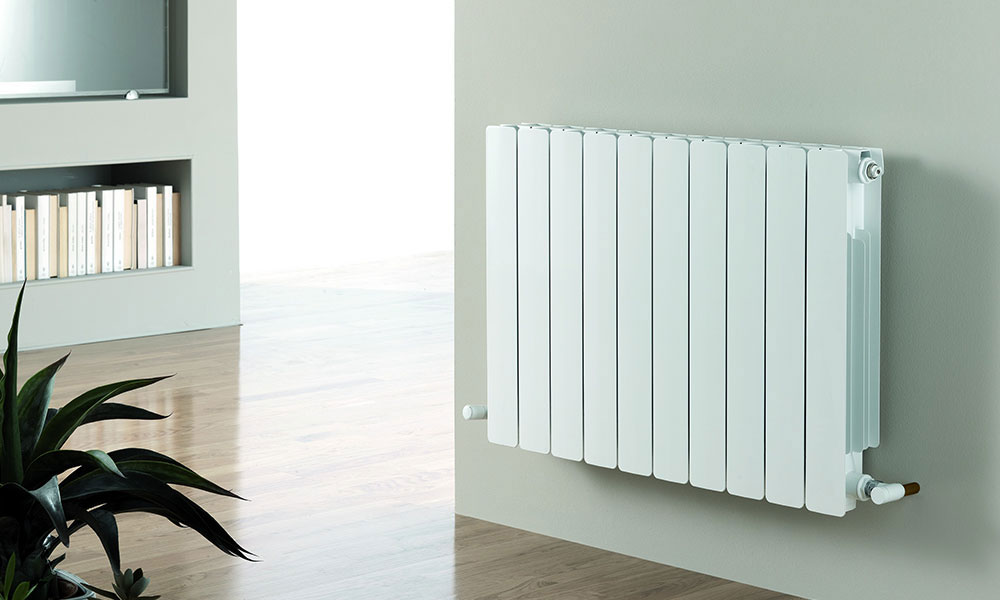 Slab
For a home under construction, slab heating can be installed. Pipework is laid during the early construction stages with the concrete slab poured directly over the top. Heat will radiate out of the pipework, warming the slab and then radiating up into the room beyond. On average, this will cost you approximately $66 per square metre (excluding the boiler).
Other factors that might go into determining the cost of hydronic heating installation include:
Installer
These days, you can choose to have the Cambro team handle the installation for you or your plumber can do it (we will provide them with a fully designed kit). One option is not necessarily cheaper than the other, it just depends what you are more comfortable with.
Access
This is not generally a problem when it comes to new builds, but when working on existing homes access certainly is a concern. You may also need to factor in the costs of repairing plaster and flooring depending on how the installer needs to gain access.
Boiler
There are a variety of different boilers on the market, some more expensive than others, so your choice will definitely play a role in the overall cost. Choose from internal, external, heating and domestic hot water, commercial, and heating only.
Complexity
The size of your home and the overall complexity of the project will also determine the final cost. It stands to reason that a small, two-bedroom unit is going to have lower installation costs than a huge, six-bedroom mansion. Consider the number of rooms you want to heat.
We hope that the information provided above has given you a better idea of how much a hydronic heating installation will cost. Just remember that a number of factors will go into determining the final price. If you want more information on this type of heating or want to obtain a quote for your project, be sure to contact the team at Cambro today on (03) 8762 5690.